Bletchley Premier Taxis is a professional Taxi And private hire operator and airport transfer specialist serving Bletchley.Bletchley Airport Taxis specialises in address collections and will collect you from your home in Bletchley by Taxi to go anywhere you wish such as shopping trips to Xscape, Shopping Centre, Pink Punters, Planet Ice, Cranfield University, Open University by pre arranging a price with you. Bletchley Taxis covers all areas in Bletchley And Milton Keynes including Newton Longville, Newton Leys, Haversham, Drayton Parslow, Stewkley, Woburn, Woburn sands, Aslpley Guise, Gayhurst, Stony Stratford, Deanshanger, Cranfield, Cranfield University, Open University.
Bletchley Taxis now cover a very wide radius with no limits dependent on the fare. Here at Bletchley Airport Taxi in Bletchley we offer a Taxi service for an easy way for getting around In Bletchley and to and from (Arrivals, departures) the airport (London Luton Airport, London City Airport, London Heathrow Airport, Gatwick Airport, London Stansted Airport, Birmingham Airport, East Midlands Airport, Leeds Bradford International Airport). Ordering a Taxi from Bletchley Taxis couldn't be simpler, so if you would like a Taxi or airport transfers service then book by calling on 01908 444 444 or by booking online, we will despatch your vehicle as soon as possible.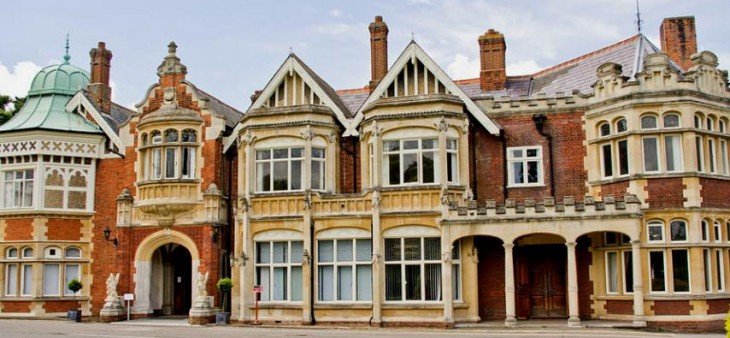 Bletchley Airport Taxi Transfer
We pride ourselves on being courteous and caring drivers with excellent road knowledge ensuring we complete your journey in the quickest and most cost efficient way for your convenience. Bletchley Taxis offer a wide range of services in addition to being a Taxis firm. We offer Taxi from Bletchley Train Station. Our professional 24 hour Taxi office will handle all pre-bookings and deal with any special requirements e.g. special arrangement for disabled and the young including car seats etc. Bletchley Taxis will organise cars, mincabs, and Minibus Taxi In Bletchley to take you to and from Bletchley railway train station. If you would like a Taxis to local or mainland train stations we can drive you to London St Pancras, London Euston, Birmingham.
If you are planning a cruise this year let Bletchley Taxis quote you for a Taxis from Bletchley to Southampton, Dover, Portsmouth.
If you are planning a coach tour why not let Bletchley Taxis arrange your Taxis from Bletchley to your coach collection point and take you home when you arrive.
Bletchley Airport Taxis operates 24 hours a day and actively drive people during the night to and from many nightclubs, restaurants, casinos, and cinemas in and around Milton Keynes and surrounding towns including in Bletchley, Milton Keynes, Newport Pagnelll, Olney so you can relax and enjoy yourself dining and partying.
Bletchley Airport Taxis in Bletchley and to the airport
For corporate Taxi accounts including airport transfers and courier services Taxi In Bletchley to be put in place at competitive rates please contact our account manager. Over the years we have adapted to using the most up to date methods to ensure we can deliver a fast and reliable services for the people of Bletchley.
Please Note Customers must be aware that when booking mincabs they should be done through a licensed office as booking directly with a driver on a private basis invalidates his/ her hire and reward insurance and is illegal.
Our understanding and experience of the needs of both our individual and corporate customers has enabled us to build a first class service, maintaining an excellent relationship between ourselves and our clients. We offer Smart drivers who are drivers security checked and all our vehicles are regularly inspected. Our High calibre drivers and management are approachable and we are always looking for ways to improve our service. We greet with a smile and help you get to where you are going.
Bletchley Airport Taxis transports passengers from many places of interest in Cranfield by Taxis.
Bletchley Airport Taxis transports passengers to Cranfield places of interest Xscape, Shopping Centre, Pink Punters, Planet Ice, Cranfield University, Open University
Bletchley Airport Taxi Prices
 taxi prices from Bletchley to London Airports
| FROM | TO | COST | BOOK |
| --- | --- | --- | --- |
| Bletchley | Luton Airport | £33 | Book |
| Bletchley | Heathrow Airport | £65 | Book |
| Bletchley | Stansted Airport | £75 | Book |
| Bletchley | Gatwick Airport | £95 | Book |
| Bletchley | Birmingham Airport | £70 | Book |
| Bletchley | London City Airport | £85 | Book |