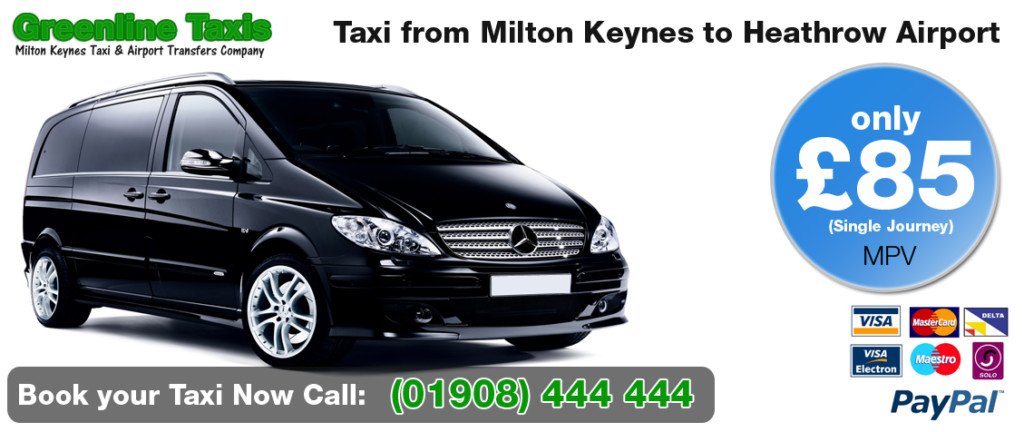 Nearly all people scowl any time that they hear about the city of Milton Keynes. This happens just due to the fact the majority of the cities in The united kingdom are genuinely early and are really full of history while Milton Keynes was"established" not too long ago, in 1967. The city progressed from not more than a railway station with a small number of traffic lights and 300 roundabouts. One benefits in Milton Keynes is that all buildings that are important are located in groups and people don't have to walk to far from a place to another. As young as it is, you will find a lot of locations.
Our Gatwick To Milton Keynes Airport taxi transfers are fully insured for your peace of mind
We provide a choice of saloon cars seating up to 3 adults/pieces of luggage carrying up to people and 5 carriers for up to 8 pax, for your Gatwick To Milton Keynes Taxi transfer. Call our friendly and experienced team for more information today, on 019084444. Our office is staffed seven days per week, 24 hour per day.
Your London Gatwick to Milton Keynes Taxi transfer is by comparison, like a breath of fresh air: your driver greets youat arrivals , and escort you to your clean taxi. If you decide to avail of the business class service, you'll benefit from Just settle back and revel in the ride!
Milton Keynes Taxis is proud of its Fixed Price policy. We provide accurate quotes — starting from as little as £100 per car for a Gatwick To Milton Keynes taxi service that is normal. You will not be charged extra for services like waiting time and parking, and if you be travelling with small kids, we'll provide age-appropriate child Seats For £
Taxi From Milton Keynes To Gatwick Airport
When travelling from Milton keynes to gatwick airport, its important to allow at least 2hours 30 minites for the journey as M25 can be very busy at cerain times, if you are not sure about how to to Travel From Milton Keynes To Gatwick Airport then please give us a call on 01908444444 and our Gatwick Airport Taxi will be happy to help.
Airport Taxi Prices From Milton Keynes To Gatwick Airport
Taxi Milton Keynes To Gatwick Airport From £95